On Hold…Listening to "On Hold"!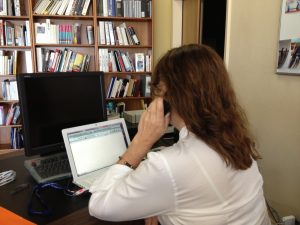 When I call, PLEASE don't put me on hold to listen to an automated voice or computer generated music!
My more pleasant experiences with being on hold are when the company I have called provides a personalized message while I wait.  I feel like I haven't been forgotten.  They care enough to give me a friendly voice, engaging me with wit and humorous anecdotes or drawing me closer to their inner family with important information.  Nothing replaces a helpful, live person on the other end of the phone.  But if I must be put on hold, I'd like my valuable time to be acknowledged.  I appreciate good information delivered with a clear tone and positive energy.  A well-structured On Hold message can set the tone for the conversation I'm about to have when I'm connected to the right person. I agree that I would like to pick up the phone and reach the appropriate person straight away but in the real world, that rarely happens.  So, when I am put on hold I appreciate a thoughtful message prepared by the company that has put me on hold in order to get me to the right person or information.